Your rolling doors have been giving you a headache. The overhead coiling rope keeps malfunctioning, the spring that opens and closes the door has snapped way too many times. If the time has come for you to start thinking of getting brand new rolling doors, you want to make sure to get the right product to serve your needs.
What type of rolling door do you need?
Make sure you know whether you are looking for a traditional standard rolling steel door or a high-performance rolling door. You should also be clear as to the different situations in which you would need a high-performance rolling steel door and when a standard rolling door will do the job.
What should a rolling door company be able to do for you?
When you start looking for the best company to satisfy your rolling door needs, you want to make sure that you will deal with a solid company that has a proven track record. One with a long history of offering high-quality products. Also, the human touch is important. You want to deal with a company that has trained professionals that will be able to help you determine exactly what you need to satisfy your specific needs.
What do you look for in a high-performance rolling door?
Here are some features that your high-performance rolling door should offer:
It will be used in a non-residential setting
It should be made to order
It should be designed for high durability
It should be power-operated
It should be able to be opened and closed many times and do the cycle quickly
It should be easy to repair
Is door speed an important feature in a rolling door?
If your rolling door will need to be opened and closed frequently throughout the day, do you really want to wait for it to go up or down? No! You want a speedy door, no doubt about it. As the saying goes, time is of the essence. And in a work environment, a slow-rolling door can translate into hundreds of dollars of lost productivity.
However, you want your rolling door to achieve the perfect combination of speed and cost. As a business owner or manager, you do need to consider whether a couple of seconds are worth the additional cost.
Is durability an important feature in a rolling door?
You certainly do not want to be replacing or repairing your rolling door on a frequent basis. But how do you make sure your rolling door will last? Should you count the number of springs it has? Is that an equivalent of durability? You know that springs do tend to wear out and need to be replaced, causing delays and expenses in the functioning of your door. The alternative? Look for a springless door.
To reduce wear and tear, you want to make sure that your rolling door features a soft start and stop. Ideally, your door should start slowly when it first opens, speed it up in the middle of the journey and slow down as it fully opens. Another nice thing to have is self-lubricating guides. They help prolong the life of the curtain.
Is safety an important feature in a rolling door?
Light curtains and photo eyes must be an integral part of your high-performance rolling door. The importance of having a lower photo-eye is well-known. Even the simplest house garage doors have one of those. And thanks to that lower photo-eye people don't get trapped in the door nor do any broken items prevent the door from functioning as it should.
Is your workplace fast-paced? Is the rolling door very frequently used? A single photo-eye might not be enough. You want to make sure your merchandise is never damaged by being trapped by the door. You also don't want the forklift itself to get damaged. Look for a rolling door that offers you a light curtain with six feet of protection. You will be able to rest assured that safety has been covered.
Is it always necessary to install a high-performance rolling door?
Whether your structure is an existing one or you have the opportunity to build a brand new one, it's always important to have the rolling doors that best serve your needs. Some cases function better with a sectional door while others do much better with a rolling one.
To answer this question, you should also understand your processes and be familiar with the number of times the door will be coming up and down every day, and every hour. Do you need a high-cycle option? You may want a rolling door with a high-cycle option and specially designed springs to avoid breakdowns.
The size of the opening will also determine the type of door you will need. How much headroom does the space have? How restricted is the access? The mounting style will also determine the rolling door that will best work for your needs.
Can doors be customized?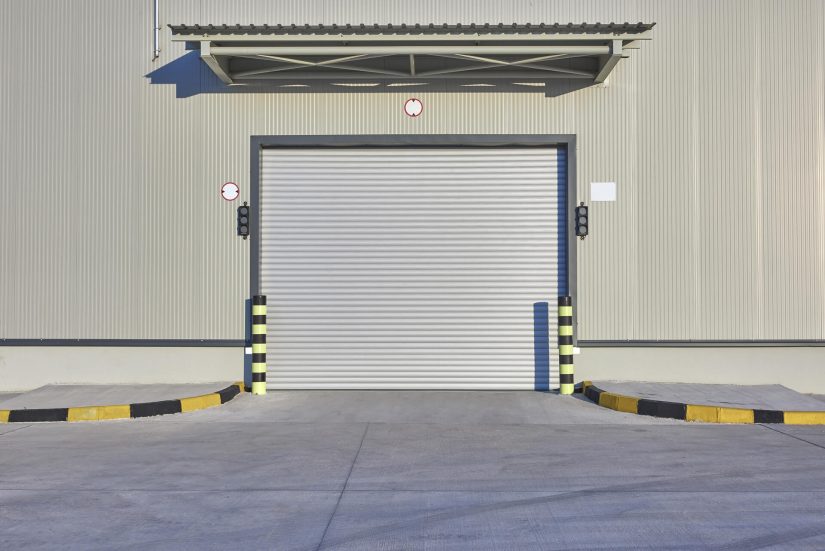 Definitely. All doors can be customized to your specifications and to meet your requirements. To achieve the most perfect results, you may have to choose between a rolling door and a sectional one. Whatever door you select, rest assured that it will end up looking the way you envision it. Finishes, gauges, and materials can be selected for optimal results. You can also select the operating system and go for either a hand chain or a push-up or motor operation.
As a manufacturing company based in Miami, FL, Industrial Door Solution will work with you to manufacture the best rolling steel door, garage door, fire-rated door or folding gate. No project is too small or too large for us and our delivery times and installation team will always leave you satisfied.
Request a no-obligation estimate today and one of our professional team members will visit your site and help you determine the best door for your project. When it comes to rolling doors, Industrial Door Solution is the right solution for you.