Your rolling doors are probably giving you a headache if the overhead coiling rope keeps malfunctioning or the spring that opens and closes the door has snapped way too many times. If the time has come for you to start thinking of getting brand new rolling doors, you want to make sure to get the right product to serve your needs.
Whether it's for public storage facilities, truck loading bays, warehouses, or residential applications, we have a variety of rolling service doors for every industry. Our rolling doors also come equipped with special features such as fireproofing, security, durability, and so much more.
For a complete list of our rolling service doors, take a look at our product listings and see which one is best suited for your property or business. If you are unsure which rolling door is right for you, then our rolling door specialists will be happy to explain the benefits of each one of our products.
What is a Roll Up Door?
Roll-up doors are installed with galvanizing slats made of aluminum, steel, or stainless steel. This provides commercial and other structures a level of security from unwanted intrusions as well as weather protection. Wind ratings are used for a wide variety of industries and comply with strict building codes.
Our durable rolling service doors have an overhead coil-style design with industry-leading advantages and specifications, such as handling 50,000 opening and closing cycles. In addition, our commercial rolling doors are optimized to be used daily, so you don't need to worry about any mechanical issues or breakdowns.
How Do Roll-up Doors Work?
Commercial rolling doors can be used for many different commercial applications. For example, many of our aluminum and steel doors contain numerous small horizontal parts positioned in universal guide points on the side. Door hardware includes mounting hardware and other accessories.
Various models of rolling doors have deep guides for large doors, while smaller models such as bar counter doors can be hung on walls within businesses. Most roll-up doors utilize direct-driven operation as opposed to the chain hoist operation of garage doors.
What Type of Rolling Door Do You Need?
Make sure you know whether you are looking for a traditional standard rolling steel door or a high-performance rolling door. You should also know where your door will be placed and what purpose it will serve.
Many of our customers have different situations in which they would need a high-performance rolling steel door, but if you have specific requirements or other needs, let us know and we will be able to present a quality rolling door to you.
What Should a Rolling Door Company Do for You?
When you start looking for the best company to satisfy your rolling door needs, you want to make sure that you will deal with a solid company with a proven track record—one with a long history of offering high-quality products.
Also, the human touch is important. You want to deal with a company that has trained professionals that will be able to help you determine which product will satisfy your needs.
What To Look for in a High-Performance Rolling Door?
Here are some features that your high-performance rolling door should offer:
It should be made to order
It should be designed for high durability
It should be power-operated
It should be able to be easily opened and closed many times
It should be easy to repair
Is Door Speed an Important Feature in a Rolling Door?
If your rolling door needs to be opened and closed frequently throughout the day, you want a speedy door with a smooth operation. As the saying goes, time is of the essence, and in a work environment, a slow-rolling door can translate into lost productivity.
However, you want your rolling door to achieve the perfect combination of speed and cost. As a business owner or manager, you need to consider whether the high performance and durability are worth the additional cost.
Is Durability an Important Feature in a Rolling Door?
You certainly do not want to replace or repair your rolling door frequently. But how do you make sure your rolling door will last? The springs in rolling doors can wear out over time. But you can avoid that possibility if you invest in a springless door.
Maintenance and Careful Operation
To reduce wear and tear, you want to make sure that your rolling door features a soft start and stop. Ideally, your door should start slowly when it first opens, speed up in the middle of the operation, and slow down as it fully opens. Another nice thing to have is self-lubricating guides that help prolong the life of the curtain.
Is Safety an Important Feature in a Rolling Door?
A light curtain and photo-eye sensors must be integral parts of your high-performance rolling door. The light curtain makes the door easy to operate, and photo-eyes prevent the door from closing if there is an obstacle in the way. A lower photo-eye is important for safety, even in house garage doors. Thanks to that lower photo-eye, people won't get trapped beneath the door as it closes.
If you have a busy, fast-paced workplace, a single photo-eye might not be enough because you want to make sure your merchandise is never damaged by being trapped by the door. You also don't want any valuable equipment to get damaged. Look for a rolling door that offers you a light curtain that offers good protection and is easy to operate.
Is It Always Necessary to Install a High-Performance Rolling Door?
To answer this question, you should also understand your processes and be familiar with the number of times the door will be opening and closing every day and every hour. If the door will experience frequent use, you may want one that can endure high-cycle use and has specially designed springs to avoid breakdowns.
Whether your structure is an existing one or you are building a brand new one, it's always important to have a rolling door that best serves your needs. Some buildings function better with a sectional door, while others work better with a rolling one.
The size of the opening will also determine the type of door you will need. How much headroom does the space have? How restricted is the access? The mounting style will also determine the rolling door that best works for your needs.
Can Rolling Doors Be Customized?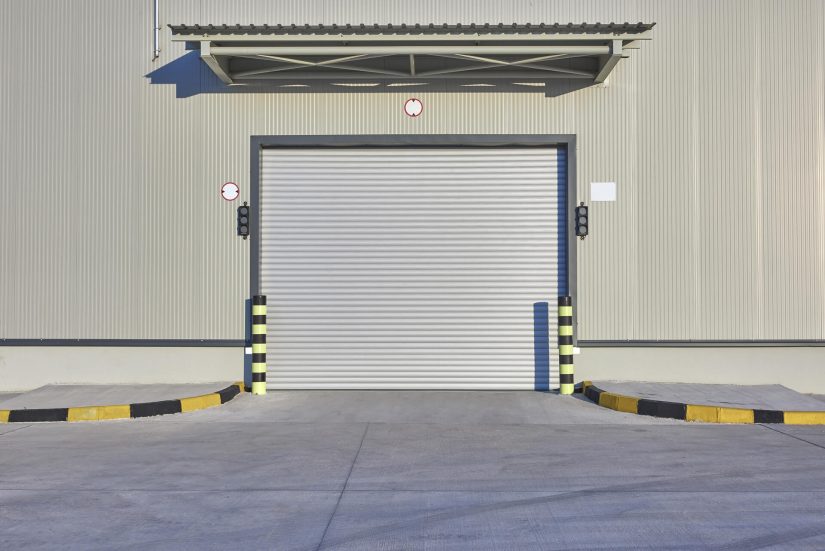 All doors can be customized to your specifications and to meet your requirements. However, in some cases, you will need to choose between a rolling door and a sectional door.
Whatever door you select, rest assured that it will look the way you envision it. Finishes, gauges, and materials can be selected to get optimal results. You can also select the operating system and go for either a hand chain, push-up, or motor operation.
For Every Project
As a manufacturing company based in Miami, FL, Industrial Door Solution will work with you to manufacture the best rolling steel door, garage door, fire-rated door, or folding gate. No project is too small or too large for us, and our delivery times and installation team will always leave you satisfied.
Talk to Us in Person at Our Corporate Headquarters
Request a no-obligation estimate today, and one of our professional team members will visit your site and help you determine the best door for your project. When it comes to commercial rolling doors, Industrial Door Solution is the right solution for you.
We know how important it is for your property or business to have reliable rolling doors that function as intended and provide lifetime safety and durability.